Government Publication of the Month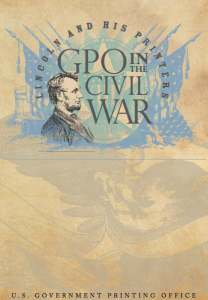 Lincoln and His Printers: GPO in the Civil War
Call Number: Western Library Haggard 2 - Government Information (GP 1.2:L63 )
Publication Date: 2013
Government Website of the Month
In 2013, Western celebrated its 50th anniversary as a Federal Depository Library. Click here to see one document from the year you were born.
Rob Lopresti
Contact Info
360-650-3342
Haggard Hall 224
Office Hours: Tu 2-3, F 9-10
Send Email
Which government agency published a document entitled:
"AARUGHA!" ?
To find out, click on the QUIZ tab at the top of this page.